Continual Service Improvement Workshop Outline
Learning Objectives
Understand the basic concept and purpose of continual improvement
Understand brainstorming and the pain point analysis technique for identifying
improvement issues related to either an IT Service, a process, or an IT component
Understand comparative analysis when prioritizing a list of improvement concerns
Understand brainstorming and problem solving when applied to finding multiple
solutions to improvement concerns
Understand how to break down an improvement solution to determine the quick wins
that will lead to mid and longer term plans
Understand how to determine a balanced approach to program planning and project
planning by sequencing quick wins leading to mid term and long term initiatives
Who Should Attend
IT Professionals looking to improve their skills at continual improvement
IT Professionals looking to improve their techniques at identifying quick wins
IT Professionals looking to drive continual improvement
IT Professionals and Managers seeking to formulate improvement plans
IT Managers looking to build cultural acceptance for change and improvement
IT Managers looking for techniques to maintain program and project momentum
IT Managers looking to combine team-building and problem solving with continual improvement
Delivery Method
Workshop will be held online using the GoTo Meeting platform.
Schedule
2:00PM – 4:30PM EST – Workshop
4:30PM – 5:00PM EST – Q&A
Instructor: Graham Furnis, Senior Consultant & ITIL Expert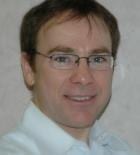 Graham has 20+ years experience in Business Management and IT that covers many skill sets and industries. Graham has earned multiple certifications including ITIL® Expert â"¢, ITIL® Service Managerâ"¢, and all ITIL® Service Lifecycles.
Graham's innovative and business-focused approach delivers service excellence in all projects that range from initial ITSM adoption phases through ongoing service improvement. Graham is a regular contributor to the ThoughtRock blog and weekly webcast series, and is a regular industry speaker.
What Students Are Saying About Graham:
"Very impressed with Graham's presentation of material"¦great instructor!" Eva, Service Manager