THOUGHT ROCK IS TRUSTED BY:






Still not sure? Think this is too good to be true?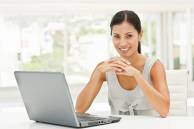 Hundreds of IT professionals go with Thought Rock every month when it comes time to choose their official ITIL Foundation training partner!  Reach out to us with any questions you may have, and discover how our ITIL training & exam bundle has become the best and most cost-effective choice on the planet!
Thought Rock Offers Comprehensive ITIL Certification Exams Online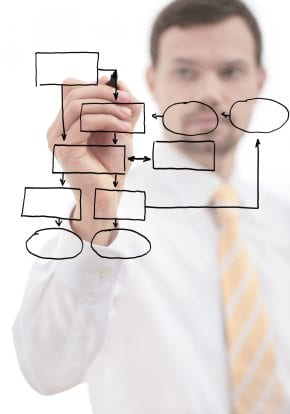 Thought Rock offers the best, most comprehensive training and ITIL certification exam online, at the most affordable price on the market. In just 5 years, over 14,000 individuals have chosen to attain their ITIL certifications through Thought Rock, not only for its unprecedented price, but also for the quality of resources it provides. Our training course is unparalleled, offering exclusive learning tools curated by a group of esteemed and experienced experts in the IT Service Management Field. When you choose to complete your ­­­ITIL certification exam online with Thought Rock, you are gaining membership to our strong and active community, and access to our extensive library of private resources. There is no other ­ITIL online certification course that grants access to as many valuable online informational archives, data and learning materials to its members. With videos, eLearning tools, mock exams, recorded webinars on demand, and more, your learning is customizable, diverse, and highly acclaimed.  The ITIL Foundation certification with Thought Rock offers you the opportunity to learn the way you want to learn: on your own time, at your own pace, from your own place. ITIL has become increasingly important to the efficiency and productivity of a business, and the ­ITIL Foundations Certification with Thought Rock provides all the material you need to guarantee a successful future as an IT Service Manager.
"With traditional certification prices soaring into the thousands, many professionals who cannot afford training have limited options; especially if they are between jobs. Thought Rock's new ITIL bundle breaks down both cost and access barriers to ITIL certification."Rick Beaudry, CEO, Thought Rock.
Thought Rock's ITIL Foundation Certification is trusted by many leading organizations, including Cisco, Deloitte, AT&T, HP, HSBC, IBM, and the United States Navy. When you choose to gain qualification through Thought Rock's ITIL Foundation Certification, you are ensuring that your work will be recognized on a global level, and by the most powerful organizations. While Thought Rock offers the highest quality standard for ITIL Certifications, it also happens to be the most modestly priced option on the market. We have complete ownership of all the ITIL Foundation Certification Exam study material provided in the Foundation course. This, along with our tremendous relationship with PEOPLECERT, is what allows our prices to remain so low. At $325 USD for the training and exam, there is no other ITIL Certification exam online that offers such quality learning at such a low price.
ITIL FOUNDATION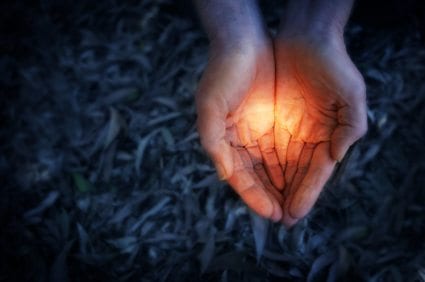 ITIL concentrates on bridging the gap between IT services and business needs. It essentially provides methods and practices for IT Service Management, and introduces a framework for concepts, structures, and procedures that can be applied in any organization. ITIL has been proven as a highly beneficial and practical framework for achieving strategic objectives, while reducing costs and risk. Through introducing ITIL to a business, you will see a major improvement on productivity and efficiency. ITIL prevents a business and its employees from dwelling too much on technological issues, while boosting concentration towards customers and user experience. Across the globe, there is no IT Service Management framework more widely recognized and valued than ITIL.
This new online course prepares you for the examination leading to the new Foundation Certificate In IT Service Management.
The course is designed as an introduction to ITIL 4 and enables you to understand a new way to look at IT Service Management through a Service Value System (SVS).
At the end of this ITIL 4 Foundation course, you will have an understanding of the following:
Key Concepts of Service Management
The seven Guiding Principles of ITIL 4
The four dimensions of Service Management
ITIL's new Service Value Chain
Activities of the Service Value Chain
Understand 15 of the 34 ITIL practices with a focus on 7
PEOPLECERT

PEOPLECERT is the official administrator of our ITIL Certification Exam online. PEOPLECERT is an award-winning Accredited ITIL Examination Institute, guaranteeing both legitimacy and quality in your ITIL Foundations Certification. Our excellent partnership with PEOPLECERT is what allows us to offer such quality content. When you are certified by PEOPLECERT, you are recognized by a trusted, respected, and valued institution. There is simply no better way of achieving excellence in your ITIL Certification Exam online and gaining the best quality learning from your Foundation course than with Thought Rock and PEOPLECERT.
WHAT THE TRAINING PROVIDES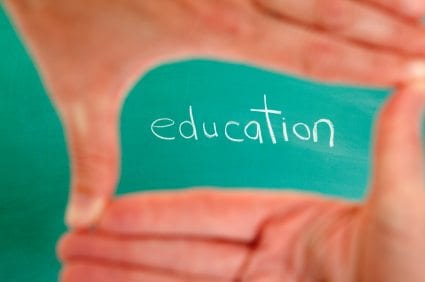 Thought Rock's ITIL Certification course is the number one choice for ITIL Foundation training worldwide. When you sign up for the ITIL Certification Exam Online, you are provided with all the necessary tips and tools to ensure you're fully prepared when it comes time to take your exam. The Thought Rock ITIL Foundation Certification Course is focused and detailed. Everything you need to know about the ITIL Certification Exam online is outlined throughout the course. The ITIL Foundation Certification course includes eight interactive modules and two practice exams. When you factor in the time taken to read, interact and reflect on these modules, along with the time taken to complete the practice exams, the course should take an approximate time of 26 hours to complete. After completion of the course, you are able to refer back to and review the material at any time prior to your exam. In addition to the ITIL Foundation course, you will be provided with access to extensive and comprehensive study notes to assist your learning. With your ITIL Certification Exam "online bundle", comes access to the entire Thought Rock Library. Top experts in the field have come together to provide you with all the information you need. These materials are offered through a variety of formats, allowing you to study the way that suits you best. Not only is your ITIL Foundation course thorough and informative, it is innovative and accessible. Here's an overview of some of the many resources available through gaining ITIL Certification Online with Thought Rock:
There are hundreds of resourceful and relevant documents exclusive to Thought Rock's Library for you to access, including articles and case studies
Internal videos offer exclusive content in a user-friendly platform
Podcasts offer expert insight and allow you to learn on the go
You will gain access to information and resources from Industry Partners
In addition to those included within the ITIL Foundation Course, the Thought Rock Library includes a great selection of accredited practice exams, along with their answers, allowing you to get to know the exam structure and what questions you may face
There are a number of eLearning tools available that are stimulating, informative, and interactive.
Thought Rock also has an extensive video library that features live training and webinars from our experts, available on-demand.
THE EXPERTS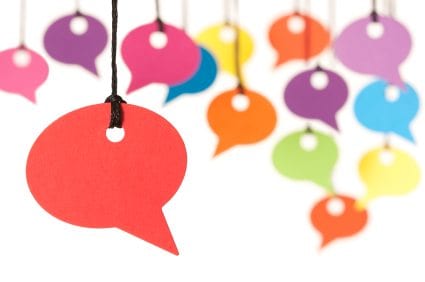 Perhaps the most advantageous aspect of learning with Thought Rock is the opportunity to gain insight from over 25 industry experts. These experts are passionate, experienced and highly esteemed, and are always on hand to offer incredible advice in a personal, hands-on environment.
John Towsley: CEO, B Wyze Holdings Inc.
John Towsley's extensive experience in the IT education marketplace has made him a perfect fit for teaching the ITIL Foundation Certification. He is of course ITIL certified himself, and knows exactly what it takes to find success in the IT Service Management field. Currently the CEO for B Wyze Holdings Inc., John's experience and knowledge is invaluable. In the past, John established and operated his own multi-site IT education & consulting business in Canada and the US, and he brings this experience to you through the incredible content he provides for the Thought Rock Library.
Peter McGarahan: President, McGarahan & Associates
A former IT executive with PepsiCo, Peter McGarahan is a connoisseur of IT consultation. With his firm, McGarahan & Associates, Peter has a proven track record of assisting companies in achieving excellence in service and support. Peter is recognized internationally as a phenomenal motivational and keynote speaker, and as an engaging and edifying writer in the IT Service Management field.
Julie Reaume: CTDP/Training Consultant, HR Transformations Inc.
Julie Reaume has over ten years of experience overseeing Learning and Training programs, including implementing superior project management skills with a number of Fortune 500 companies. With her experience in virtual meeting software and conducting webinars, and her passion for facilitating learning and training, she is an extremely valuable asset to the Thought Rock team.
Graham Furnis: Project Management and ITIL Consultant
Graham Furnis has been involved with Information Technology for over 20 years, and is a certified ITIL Expert, ITIL Service Manager, and holds all ITIL Lifecyle stream certifications. Currently, Graham is an active ITIL consultant, program and project manager, a certified instructor, and an industry speaker and article writer providing prospective participants of the ITIL Certification Exam Online with all the necessary tips and tools for success.
Cathy Kirch: IT Process Consultant
With 25 years of experience with Allstate Insurance Company Cathy Kirch has done it all. During her time with the company, she has held positions including Project Manager, Systems Architect, Database Engineer, Transaction Management Technician, Systems Programmer, Application Programmer and Systems trainer. Today, she remains with Allstate as an IT Process Consultant. Through these positions, Cathy has developed an undeniably strong grasp of ITIL and IT consultancy.
Malcolm Fry: ITIL & CMDB Thought Leader
Malcom Fry's career in IT began in 1967, and since then he has gained a wealth of knowledge and experience in all aspects of ITIL strategy through developmental, operational and management roles for retail, manufacturing, oil, and pharmaceutical organizations. The author of five best-selling books on IT service and support, he is recognized worldwide as one of the most influential authorities in help desk and IT Service Management. Malcolm has become highly sought out by large organizations as an innovative and informative strategic consultant.
Bob Mosher: Chief Learning Evangelist, APPLY Synergies
As Chief Learning Evangelist for APPLY Synergies; strategic consultant Bob Mosher's involvement with the learning and training industry is highly valued. He is renowned worldwide for his contributions, particularly his inventive role in e-learning and innovative approaches to development. In 1997, Bob was the recipient of the ITTA's Eddy Award for Excellence; awarded to those who exemplify excellence in the IT education industry. In 2006, he received the Institute for IT Training's 2006 Colin Conder award. There is no question Bob's contributions to Thought Rock's ITIL Certification Exam Online are extremely valuable.
Charles Cyna: President, Think ITSM
President of Think ITSM, Charles Cyna is recognized for his innovation and experience in implementing new strategies and tools in IT Service Management. He has over 16 years of experience in ITSM, where his passion for improving the efficiency and effectiveness of IT Service Desks has seen major leaps for the industry. He continues to transform how we view and practice Service Management and CRM, while also dedicating himself to educating and sharing his wealth of knowledge with students of Thought Rock.
THE EXAM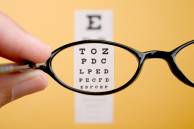 The ITIL Certification Exam Online can be taken at any time, any day, from any place, within 5 months of purchasing the package. A virtual proctor will monitor you throughout the exam, ensuring that you adhere to the closed book conditions. You will have 60 minutes to complete the ITIL Foundation Certification Exam, which consists of 40 multiple-choice questions. The passing grade is 65% – 26 correct answers out of 40. Your results will be calculated immediately upon completion of the ITIL Online Certification. You will receive a detailed grading, along with a downloadable digital certificate. The ITIL Foundations Certification is treated and practiced like any other exam; only you get to decide when and where it is completed!
PREPARATIONS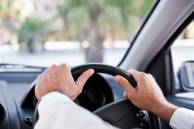 Ahead of your ITIL certification exam online, there are a few things you'll need to ensure you're completely prepared. Firstly, some form of photo identification is required. This can be a passport, government ID, or equivalent. The exam must be taken using a PC, preferably running Windows XP or higher, with at least 500MB of RAM. As you will be connected with one of our proctors during the exam, you will need a webcam with 640×800 resolution. A microphone is required, and it's recommended you have one that is connected with your webcam. You must have authority to grant access to your computer or screen by the proctor. To guarantee everything goes smoothly throughout both the ITIL Foundation Certification Exam and the course, you will need high speed internet (115kps), and your browser must have Adobe Flash Player installed, ideally Flash Player 10.  So long as these requirements are met, you're good to go! Thought Rock's ITIL certification exam online is undeniably the most accredited and valuable program on the market, offering the most extensive range of resources for the least expensive price. Upon completion of the ITIL Foundations Certification you will have a strong awareness and understanding of the key structures and practices of ITIL, opening the door for a highly successful and sought after career in IT Service Management. You will develop a groundwork that simply cannot be attained anywhere else. If you envision a career using your ITSM skills to enhance the efficiency and engagement for major organizations across the globe, then there is no better option than Thought Rock's ITIL Certification Exam Online.