ITIL Foundation UPDATE: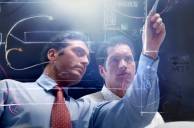 ITIL® 4 is the most current iteration of the ITIL core publications. This is the latest version of ITIL® Foundation which is the edition that was updated in 2019. This new online course prepares you for the examination leading to the new Foundation Certificate in IT Service Management. The course is designed as an introduction to ITIL 4 and enables you to understand a new way to look at IT Service Management through a Service Value System (SVS).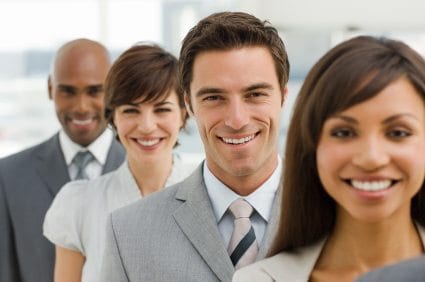 Join the 13,000+ leading IT professionals who have used Thought Rock's ITIL Foundation training platform in preparation for the ITIL Foundation exam.  Designed to empower, our ITIL Foundation certification training platform will improve your skill-set and support capabilities, enabling you to reach new levels of success. Our years of experience have been meticulously catalogued, allowing us to offer the best in online ITIL Foundation training.  Receive access to our extensive library of video and written exam prep content.  Our drive to provide a comprehensive and engaging online ITIL Foundation training experience has led to the inclusion of 24/7 global service support. This ensures a positive and rewarding learning experience for our clients no matter where or when they choose to access our materials. Our efficient corporate model allows us to offer market leading pricing and an unbeatable online model for ITIL Foundation certification training, delivered in the form of an innovative course for the modern IT professional. Our 100% online distance education course consists of 8 modules and two practice exams. This interactive program requires an estimated 26 hours to complete.
Why Take the Training for ITIL Foundation Certification Exam?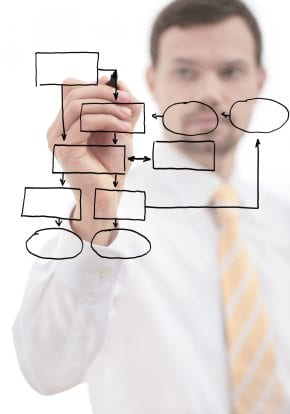 There are several inherent benefits to taking the ITIL Foundation exam:
Gain confidence from learning about the best in IT practices
Improve your career trajectory or position in the job market
Take back new ideas to your workplace to support your employer and customers
Gather new opinions, suggestions and problem solving methods from other professionals
Learn how to apply ITIL tools, concepts and techniques to improve your effectiveness
Learn how to communicate effectively through using common terminology
Be a member of the international IT community and receive advice when needed
Enhance your positon in the eyes of your peers and employer
Compare your own practices with other leading professionals in the IT field
There are a number of advantages to studying the ITIL Foundation material and then taking the ITIL Foundation exam. For your own professional development, for the benefit of your employer, and your future job possibilities, there are many reasons to move ahead with your IT certification.
ITIL Foundation Exam Success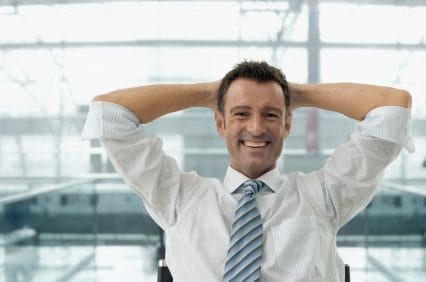 Dramatically increase your odds of succeeding when you sign up for Thought Rock's  ITIL Foundation training module.  Our thorough, creative approach leads to a higher retention of information, and a 24/7 support system allows you to access the answers you require in the exact moment that you need them. Once you have signed on, you are given five months to complete the course work and write the online exam. Our mission is to exceed your expectations when you purchase our ITIL Foundation training and exam bundle.  We trust our time tested instructional approach and our ever ready experienced support team. We know you'll be pleased by the level of service and support we offer in your attempts to be successful with the ITIL Foundation exam. Your entire exam preparation experience can take place in the comfort of your office or home. When you have completed the ITIL Foundation exam our accreditation partner PEOPLECERT ensures that you have a globally recognized accreditation partner behind your ITIL Foundation certificate and ITIL Foundation exam results.
Thought Rock ITIL Foundation Training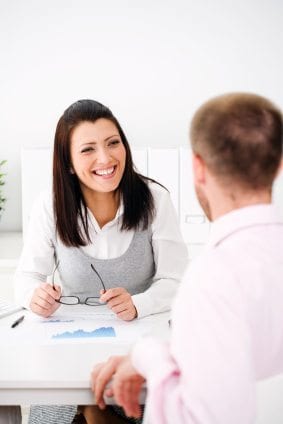 Trust the experts in ITIL Foundation certification training. With our foolproof approach and our winning track record, you can be assured that when you sign up for our respected online courses you'll be in good hands. Recognized and accredited ITIL Foundation certification training that is accepted the world over, our comprehensive package includes easy to understand exam study notes, effective learning modules, official practice exams, helpful test taking tips, proctored testing, and global 24/7 live chat support.  This winning package of instruction and support materials will ensure that you move ahead with your career and become more effective in your workplace. Get your recognized ITIL Foundation training and exam online. You may write the 60 minute proctored multiple choice exam from anywhere in the world, anytime you wish. You'll have your results immediately after taking the exam with a pass or fail result. You require a mark of 65% to pass.  At Thought Rock, our fully accredited ITIL training programs provide comprehensive training and an exam bundle that is the envy of the marketplace and the best product available. Thought Rock. Learning, fully loaded.